The Cambridge Forum for Sustainability and the Environment has published a 'Cities of the Future' 2017 report that brings focus to a rising world population, declining resources and a changing climate.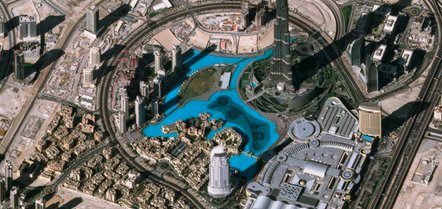 Image: Courtesy of the Cambridge Forum for Sustainability and Environment
The report is part of a series from the Forum, which was formed in 2013 at the University of Cambridge, and aims to stimulate cross-disciplinary conversations about some of the planet's most pressing global sustainability challenges.
The three reports published to date highlight key research questions and ideas generated during Forum meetings and each explore a different theme through the lens of evaluating risk, creating resilience and formulating our response. The Forum has 25 core members who work in areas ranging from energy, biodiversity and food security to anthropology, architecture, history and economics. Meeting every month, the Forum invites three expert witnesses to help explore a particular subject; witnesses are from a range of organisations including policy and decision-makers from governments, researchers and business and technical experts.
Cities was selected as the focus of the 2017 report; UN projections show that urbanisation combined with the overall growth of the world's population could add another 2.5 billion people to urban populations by 2050.
This rapid growth creates tremendous opportunities and also tremendous challenges. The potential exists within cities for vibrant communities, long-term environmental sustainability, efficient transport and excellent infrastructure. At the same time, there is also the potential for ever-increasing pollution, urban sprawl,high-carbon lifestyles and waste of resources.
The report titled 'Risk, resilience and response: cities' develops ideas around a number of key themes including:
• Layers of data – new ways to bring together data sets from different sources and to build models to assess both risk and resilience in cities and to formulate responses
 • Emerging technologies – how to bring different kinds of data sets together to assess vulnerability and risk in cities
• Catalysing changes in cities – how cities can become more resilient in practice.
Expert witnesses for the data session included CSIC Investigator Dr Elisabete Silva, Senior Lecturer in Spatial Planning at the University of Cambridge. Professor Mike Batty, Professor of Planning and Chairman, Centre for Advanced Spatial Analysis, Faculty of the Built Environment, University College London (UCL), and a member of the CSIC International Advisory Group, was a witness for the 'Catalysing changes in the cities' session.
The report is divided into six chapters:
- Designing cities
- Green spaces
- Smarter cities: making the invisible city, visible
- Governance: top down versus bottom up
- Cities in a changing world
- Finding 'satisfying' solutions
Discussions and testimonies from expert witnesses provide topics to explore related to three areas: where we live, how we live in cities and how cities respond to change. The reports are published with the aim of opening up new research avenues for the future.
Read more about The Cambridge Forum for Sustainability and the Environment here
Read an overview of the Cities of the Future report here
Read the Cities of the Future report summary here
Read the full Cities of the Future report here
Read other reports in the Forum series here