A paper co-authored by CSIC researchers and academics has been awarded the 2019 James Croes Medal from the American Society of Civil Engineers (ASCE).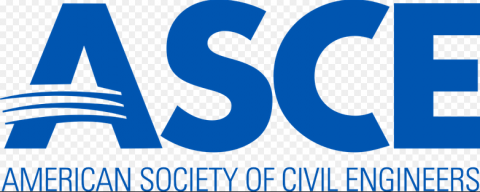 Titled 'Structural Performance Monitoring Using a Dynamic Data-Driven BIM Environment', and published in the Journal of Computing in Civil Engineering in May 2018, the paper explores the development of a data-driven and dynamic BIM approach to leverage structural monitoring data for decision making.
Authors include: former CSIC Research Associate Dr Manuel Davila Delgado (now at the Big Data Enterprise and Artificial Intelligence Laboratory at the University of the West of England (UWE) Bristol); former CSIC Research Associate Dr Liam Butler (now Assistant Professor, Department of Civil Engineering at York University in the Lassonde School of Engineering, Canada); Laing O'Rourke Lecturer in Construction Engineering, Director Construction Information Technology Laboratory and CSIC Investigator, Dr Ioannis Brilakis, who has just been awarded a Hans Fischer Senior Fellowship in recognition of his contributions to the area of 'Digital Twins for the Built Environment'; Laing O'Rourke Lecturer in Construction Engineering and CSIC Investigator, Dr Mohammed Elshafie; and Director of the Liang O'Rourke Centre for Construction Engineering and Technology and CSIC Investigator Prof Campbell Middleton.
The James Croes Medal was established by ASCE in 1912, and is named in honour of the first recipient of the Norman Medal, John James Robertson Croes, past President of ASCE, which is the Society's most prestigious prize. The James Croes Medal is awarded to the paper considered second in merit to the Norman Medal and presented to the lead author of the winning paper which, in this case, is Dr Manuel Davila Delgado. The Medal will be awarded at the ASCE International Conference on Computing in Civil Engineering, Atlanta, GA, June 17-19, 2019
Dr Manuel Davila Delgado said: "I am very happy that our seminal work on data-driven structural monitoring is being recognised. This award is evidence of the quality of research, practical value and high-impact contributions to engineering practice being carried out at the UWE's Big Data Lab and CSIC."
The authors would like to acknowledge the EPSRC and Innovate UK for funding this research through the CSIC.