Collaborations between CSIC, Geocisa UK, Dragados and Transport for London have been shortlisted for two New Civil Engineer (NCE) 2018 Tunnelling Awards.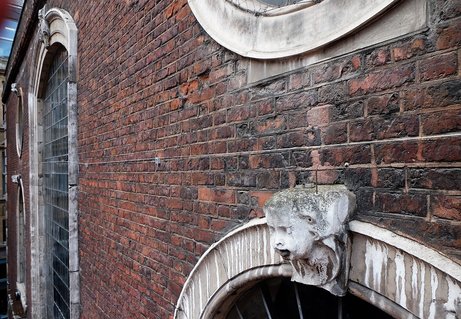 The Innovation in Instrumentation & Monitoring Award recognises innovation and excellence in site surveying and monitoring on tunnelling projects, and the Innovation in Technical Product or Equipment Award rewards boosting productivity, safety or quality in the construction process through new products or equipment.
The Innovation in Instrumentation & Monitoring shortlist applies to the monitoring of tunnelling-induced displacements and strains during the ongoing Bank Station Capacity Upgrade (BSCU). This CSIC collaborative project saw the construction of tunnels in an urban setting requiring careful consideration of the impact of ground movements on existing structures. The CSIC partner project team devised an industry-first real-time fibre optic strain monitoring system, supported by a periodic laser scan displacement measurement system, to measure the detailed strain and displacement response of Christopher Wren's Grade-1 listed St Mary Abchurch and George Dance's Mansion House during the construction of BCSU tunnels. 
The Innovation in Technical Product or Equipment shortlist is specifically for the same team's Fibre Bragg Grating based real-time and low maintenance strain monitoring of existing assets. This required the project team to develop a fibre configuration that can handle external environmental conditions and visually unobtrusive and reversible fibre attachment methods that are suitable for Grade-1 listed structures. The resulting fibre optic monitoring system provided automatically temperature compensated strain measurements internally and externally around the buildings. The system provided engineers with real-time data 24/7 without interruptions throughout the past year.
Dr Sinan Açikgöz, 1851 Brunel Fellow, former CSIC Research Associate and currently Associate Professor, Department of Engineering Science, University of Oxford, said: "I was very pleased to hear our team has been shortlisted for the NCE Tunnelling Festival awards. Working together with Geocisa, Dragados and London Underground, we were able to demonstrate how new sensing techniques can help address the immense challenge of building new transportation links under historic urban centres. The information provided by the sensing is helping us to develop and improve existing techniques for assessing the impact of underground construction activities on historic assets."
Direct and real-time monitoring of structural damage gave engineers confidence and the construction of the tunnels underneath these historic buildings proceeded safely without resorting to preventative measures; the monitoring system enabled savings in excess of £1m.
The success of this monitoring project is the result of continued CSIC research on fibre optic sensing technology, which has transformed an emerging technology into a robust long-term sensing system (adopted in more than 100 construction sites) that has delivered real benefits to asset owners. The technology has been applied to a range of engineering challenges including the degradation of the UK's ageing masonry rail bridge stock to axial shortening of high rise towers during construction.
The highly-regarded Tunnelling Awards are part of the inaugural NCE Tunnelling Festival and celebrate of the very best in tunnelling expertise. The winners will be announced on 6 December at an awards ceremony at the Grange Tower Bridge Hotel, London. The full list of finalists and more information can be found at the NCE Tunnelling Awards website.