A paper titled 'Digitalisation for smarter cities: moving from a static to a dynamic view' co-authored by CSIC Research Associates and Investigators has been published by the Institution for Civil Engineers (ICE) Journal of Smart Infrastructure and Construction (SMIC).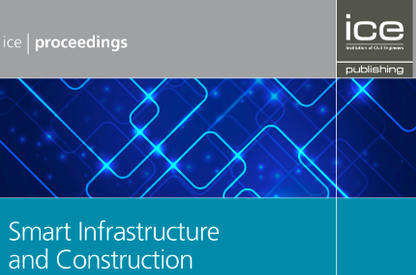 The authors include: Dr Timea Nochta, Research Associate at CSIC; Dr Li Wan, Lecturer, Department of Land Economy; Dr Jennifer Schooling OBE, Director of CSIC; Dr Ajith Parlikad, Senior Lecturer in Industrial Systems at the Institute for Manufacturing and CSIC Investigator; and Dr Ying Jin, Reader in Architecture and Urbanism and Director, The Martin Centre, University of Cambridge and CSIC Investigator.
The paper presents a critical review of the literature on smart cities informed by a sociotechnical perspective that views 'smart city development' as a dynamic change process that extends to both the technological apparatus of the city and the social environment that produces, maintains and uses it.
Conclusions from the review are summarised in six propositions which contest the mainstream discourse that often culminates in a utopian vision where data collection, processing, analysis and sharing provide solutions to all urban problems, and provide direction for the future advancement of smart city research and practice.
Using the propositions as guidelines to underpin a multidisciplinary approach, the paper sets out a relational perspective based on notions of boundary spanning, coordination and management to shed light on previously overlooked aspects of smart city transitions.
The journal proceedings, which has developed a learned community around the opportunities and challenges presented by the global adoption of emerging digital technology in the design, construction and management of infrastructure assets, is co-edited by Dr Jennifer Schooling and Professor Kenichi Soga, Chancellor's Professor, University of California, Berkeley, USA.
Read the paper here.