Dr Jennifer Schooling OBE, Director of CSIC, presented a keynote lecture at UCL's Bartlett School of Construction and Project Management as part of a programme to bring together leading practitioners, academics and professionals in project management, economics and construction to share experience and spark discussions around the future of infrastructure.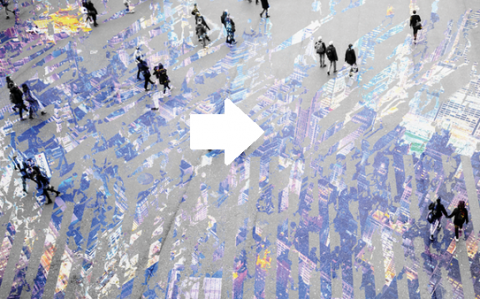 In the lecture, titled 'The role of sensing and data in transforming the future of infrastructure', Dr Schooling cited the McKinsey Global Institute industry digitisation index (2015) that shows construction as one of the least digitised sectors. Bringing focus to the benefits of smart infrastructure to generate data that enables better decision making for the ultimate customer or user, and add value to existing assets – crucial considering the majority of the UK's infrastructure already exists and the country adds only .5 per cent of capital value to our infrastructure every year ­– Dr Schooling urges industry to apply the same value to data as it does to physical infrastructure.
The construction industry generates a large quantity of data but in order to extract the full value of the opportunity data brings industry must curate its data to be able to learn more from it.  A wide range of sources of data is currently available and analysing and establishing trend data can allow asset managers to learn more about a structure, plan maintenance efficiently and avoid reactive situations.
This abundance of data brings opportunity for better assessing structural health and to be better prepared for extreme weather events and the consequences of climate change. However, data needs to be analysed in order to find the 'needle in the haystack' that offers useful insights. CSIC is currently working with researchers at the Data-Centric Engineering Group at the Alan Turing Institute to bring data analysis and modelling to a number of monitoring projects.
Highlighting the National Infrastructure Commission report Data for the Public Good, Dr Schooling brought focus to industry challenges including an historical tendency to work in silos making integration of data between and within infrastructure systems and organisations difficult. Industry support for the value of monitoring has gained momentum in the six years Dr Schooling has worked with CSIC: "The decision now often comes down to cost but initial investment must be balanced against long-term yield."
A number of CSIC projects were presented to demonstrate the use of data to underpin the design, construction and operation of infrastructure and to inform smart city systems operating a portfolio of assets, including: Principal Tower where a fibre optic monitoring system of the axial shortening of a high-rise building provided continuous data throughout construction enabling engineers to verify predictions and adjust assumptions if necessary; Crossrail Liverpool Street where instrumenting a cross-passage to monitor strain confirmed lower levels than modelling predicted, indicating a potential reduction in thickness and extent of the sprayed concrete lining with benefits of enhanced health and safety and a reduction in carbon and cost; St Mary Abchurch where third-party historical assets were monitored to mitigate the tunnelling process during expansion works to Bank station delivering savings of £1m; and Staffordshire Alliance Bridges where embedded sensors created a structural health passport for the whole-life performance of the instrumented bridges.
Data enables risk-based maintenance of assets from a network perspective enabling operators to prioritise assets and quantify risk. The Ove Arup funded CSIC project Digital Cities for Change is considering the problems smart city initiatives have experienced in failing to scale up when technology is the main driver rather than the high-level needs of a city. The project is developing tools to mediate between a range of contributing assets, including housing, energy, transport, planning and air quality, to understand how these assets integrate so better city-level decisions can be made.
Dr Schooling concluded the lecture by considering a digital built Britain and the current work taking place to secure the framework for a National Digital Twin, including the Digital Framework Task Group (DFTG), formed by the Centre for Digital Built Britain, and recently-published Gemini Principles. Dr Schooling said: "Data must be curated and able to evolve to be interoperable with future technologies we have not yet imagined."
Watch the UCL Bartlett School of Construction and Project Management keynote lecture by Dr Jennifer Schooling OBE and download the accompanying slides here.