The National Infrastructure Commission's (NIC) report 'Data for the public good' (published 14 December 2017) examines the opportunities to transform UK infrastructure presented by new technology and innovations.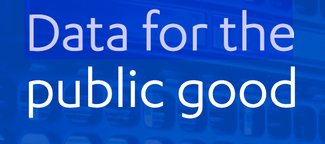 Commissioned by the Chancellor of the Exchequer in his Autumn Statement of 2016, the report calls for open data sharing and makes the case for using new technologies, including artificial intelligence and machine learning, to support efficiencies and cut delays and disruptions across the UK's infrastructure network.
The need for a digital framework coordinating standards and formats for collating and sharing data on the infrastructure network is highlighted. Action to move towards minimum levels of commercial confidentiality and to agree clear security safeguards – all while ensuring as much data is made available as possible, and protecting the privacy of consumers – is key.
Much of the work outlined in the report will be led by the Centre for Digital Built Britain (CDBB), the newly-launched centre of excellence hosted by the University of Cambridge. CDBB will lead collaborations to create a digital framework for infrastructure data, drawing together key organisations and existing industry and government initiatives to collaborate in developing standards and a culture of data sharing.  CDBB will work with the Alan Turing Institute and the Infrastructure Transitions Research Consortium (ITRC) to pioneer digital twin models of UK infrastructure with predictive capability.
Dr Jennifer Schooling, Director of CSIC and the CDBB Research Bridgehead said: "We welcome this excellent report which is timely, exciting and challenging. Delivery of better services with less wastefulness, lower whole-life cost and better whole-life value brings benefits to all. CSIC's work using sensors and other systems to generate data has demonstrated how value can be secured. This requires good curation of data to enable effective analysis and interpretation which leads to better decision-making."
Dr Schooling acknowledges that a lack of clear requirements, regulation and standards for data sharing has hindered uptake to date but the recommendations made in Data for the public good address this barrier.
"Opportunity does not come without challenge. We need to consider digital skills, new ways of working and develop a mature and mindful approach to how we specify, handle and share data, both from a contracting and security perspective.  We live in a world that requires us to be the custodians of our resources and environment, and we now have the tools to generate greater confidence in our models and better understand the performance of our assets."
Professor Lord Robert Mair, Head of CSIC and President of the Institution of Civil Engineers (ICE), said: "The National Infrastructure Commission's technology and innovation report sets out a road map for industry and government collaboration that will allow us to take full advantage of the technological possibilities that are now emerging."
Professor Andy Neely, Head of the CDBB and Pro-Vice-Chancellor: Enterprise and Business Relations for the University of Cambridge, said:  "While it is important to allow time for Government, industry and research institutions to digest the findings, our initial thoughts are that the report will be very much welcomed by infrastructure clients, constructors and operators as it clearly sets out the contribution that new technology can bring to improving productivity from our national infrastructure.
"It is particularly pleasing, and indeed a seminal moment, that the report has recognised with absolute clarity that static and real time capture, analysis, sharing and structured use of data (in a secure manner) should now be seen as a fundamental enabler to realising those productivity gains."
Read the full National Infrastructure report here
Read more about the Centre for Digital Built Britain here