Dr W. Allen Marr, the founder and CEO of leading US-based, real-time performance monitoring and active risk management Geocomp Corporation, will present the CSIC Distinguished Lecture 2017.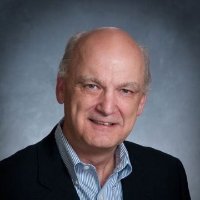 The Distinguished Lecture, titled Managing Risks to Infrastructure with Real-Time Monitoring of Performance, will take place at the Department of Engineering at the University of Cambridge on 19 June at 6.15pm.
Construction of new infrastructure and operation of existing infrastructure facilities can create major risks to society and the environment, including loss of life, major property loss, significant environmental damage, and disruption of societal interactions and commerce.  Monitoring performance with sensors so that emerging risks can be detected early enough to activate mitigation measures to stop a risk from fully developing or to limit its impacts provides effective risk reduction.
Dr Marr's Distinguished Lecture will discuss the nature of risk to typical infrastructure facilities and how these can be mitigated by using sensors, computers and the internet to provide real-time data. Approaches to monitor risks with modern technological tools will be presented and key points will be illustrated with case studies from historical failures and with recent and ongoing projects.
Dr Marr's contribution to geotechnical engineering in America and beyond is unrivalled. Geocomp's equipment and instrumentation is used worldwide and its services inform failure analysis, rehabilitation and design. Dr Marr has consulted on many high-profile projects including Boston's Central Artery, Dulles Airport, new World Trade Center, hurricane Katrina, and the Woodrow Wilson Bridge.
In addition to Geocomp activity, Dr Marr publishes findings from projects, serves on multiple committees across several professional societies, including the American Society of Civil Engineers (ASCE), and delivers lectures and short courses that make significant contributions to the geotechnical engineering profession.
His time as an Instructor and Research Associate at Massachusetts Institute of Technology (MIT) saw him working alongside a cohort who became among the top geotechnical engineers in the world, of which he is one. Dr Marr has been awarded two of geotechnical engineering's highest professional honours, his election to the National Academy of Engineering (NAE) in 2008 and into The Moles (the heavy construction organisation that recognises leaders in large-scale infrastructure construction including tunnels, subways, foundations and marine structures) in 2015.
To attend the lecture and for further details see: http://www-smartinfrastructure.eng.cam.ac.uk/events/distinguished-lecture-2017.