A new paper that defines smart infrastructure and its benefits has been launched on CSIC's website today.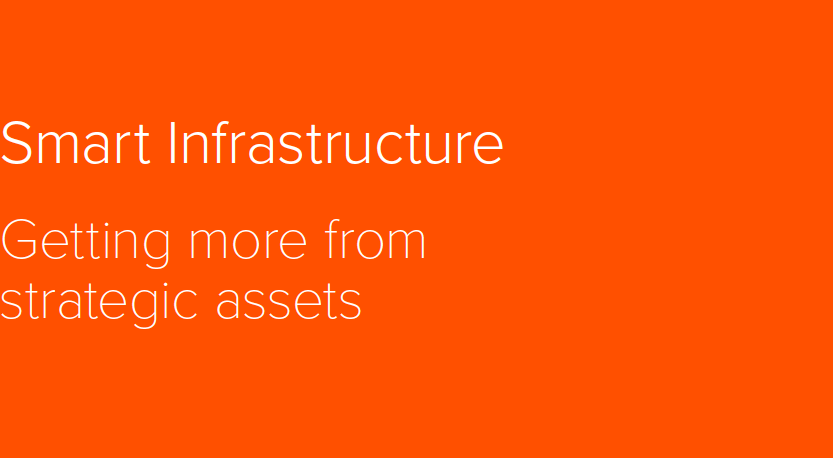 The collaborative paper has been produced by a number of leading professionals and academics, including CSIC Director Jennifer Schooling and CSIC Co-Investigator Ajith Parlikad, in a bid to facilitate the industry adoption of 'Smart'. The Smart Infrastructure paper helps to establish:
• what Smart Infrastructure is
• why infrastructure must embrace its development
• what steps the sector needs to take now to prepare for what will be fast-paced change.
The Smart Infrastructure paper – which invites comments on the CSIC website to progress dialogue and debate – sets out the economic landscape of Smart Infrastructure, which brings a global opportunity worth £2trn-4.8trn. The world is experiencing a fourth industrial revolution due to the rapid development of technologies and digital abundance; Smart Infrastructure involves applying this to economic infrastructure for the benefit of all stakeholders. It will allow owners and operators to get more out of what they already have, increasing capacity, efficiency and resilience and improving services.
The writers and producers of the Smart Infrastructure paper include: Dr Jennifer Schooling, Director of CSIC; Dr Ajith Parlikad, CSIC Co-Investigator and Senior Lecturer; Mark Enzer, Global Water Sector Leader, Mott MacDonald; Keith Bowers, Principal Tunnel Engineer, London Underground; Ross Dentten, Asset Information and Configuration Manager, Crossrail; Matt Edwards, Asset Maintenance and Information Manager, Anglian Water Services; Jerry England, Group Digital Railway Director, Network Rail; and Volker Buscher, Director, Arup Digital.
Jennifer Schooling said: "The key aim of CSIC is to transform the future of infrastructure and construction through smarter information. The Smart Infrastructure paper is the result of a collaboration with a number of our Industry Partners to demonstrate the value of Smart and identify the steps required to realise the full potential for the UK. We hope this paper will be the start of a bigger conversation."