Civil engineering students from around the world travelled to Cambridge to learn from international experts in the field of smart structures for a three-week summer school sponsored by CSIC.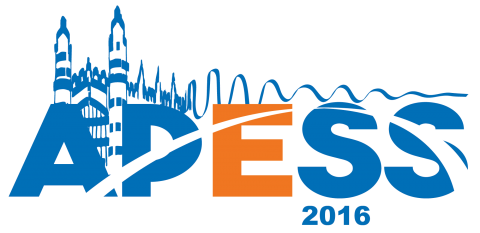 Students attended lectures from an international panel of academics including, Professor Kenichi Soga (University of Cambridge, University of California, Berkeley), Professor Shirley Dyke (Purdue University), Professor Tomornori Nagayami (University of Tokyo), Professor Billie F. Spencer Jr. (University of Illinois at Urbana-Champaign), Professor Yozo Fujino (University of Tokyo) and Professor Hehua Zhu (Tongji University).
Alongside the lectures, students took place in a group challenge, instrumenting a structure in a lab environment in order to gain hands-on experience with fibre optics and wireless sensing systems. 
Image: APESS 2016 students learning instrumentation as part of a team challenge. 
The APESS programme included the International Conference on Smart Infrastructure and Construction (ICSIC) and the International Workshop on Advanced Smart Materials and Smart Structures Technology (ANCRiSST2016), allowing students to learn about the latest technology and techniques in smart infrastructure and construction from the pioneers in the field.
2016 marked the first time the summer school has taken place in Europe, with previous programmes taking place in the United States and Asia.
Further information on the summer school is available here.