The CSIC Distinguished Lecture 2017 was presented on 19 June by Dr W. Allen Marr, the founder and CEO Geocomp Corporation, a leading US-based company providing comprehensive geostructural design and performance monitoring services to clients across the United States and around the globe.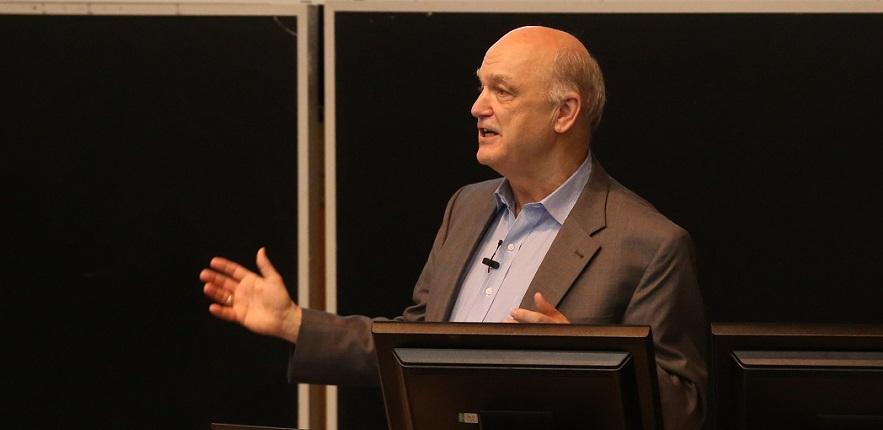 Dr Allen Marr speaking at the Department of Engineering, University of Cambridge, on 19 June 2017 (click on image for video)
In his lecture titled Managing Risks to Infrastructure with Real-Time Monitoring of Performance, Dr Marr's discussed the nature of risk to typical infrastructure facilities and how these can be mitigated by using sensors, computers and the internet to provide real-time data. Approaches to monitor risks with modern technological tools were presented and key points were illustrated with case studies from historical failures and with recent and ongoing projects.
Dr Marr's contribution to geotechnical engineering in America and beyond is unrivalled. Geocomp's equipment and instrumentation is used worldwide and its services inform failure analysis, rehabilitation and design. Dr Marr has consulted on many high-profile projects including Boston's Central Artery, Dulles Airport, new World Trade Center, hurricane Katrina, and the Woodrow Wilson Bridge.
Related links:
Geocomp www.geocomp.com