CSIC's collaboration with the contractor Dragados, its monitoring arm Geocisa and London Underground has been featured in the leading industry publication Tunnelling Journal.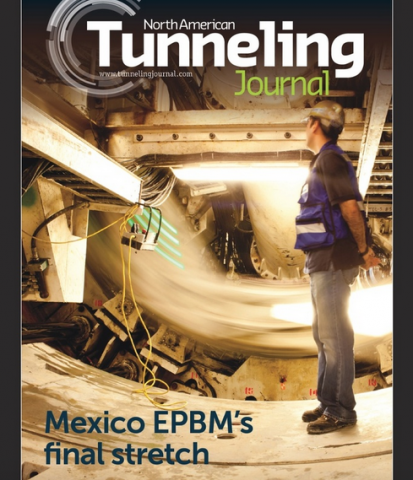 The article titled 'Monitoring Evolution', which also features the work of CSIC industry partner Senceive, highlights CSIC's novel monitoring programme that incorporates new generation sensing techniques including Fibre Bragg Grating (FBG) static strain measurement, CSattAR photogrammetry, InSAR satellite displacement monitoring and a new application of 3D scanning. Data from these techniques are compared with data from traditional instrumentation to assess their reliability for these applications and to gain a better understanding of the response of the structures to inform future design.
The system is monitoring the structural response of Christopher Wren's Grade I listed St Mary Abchurch and George Dance's Mansion House during major tunnelling works that are part of the on-going London Bank Station capacity upgrade project.
Sinan Açikgöz, former post-doctorate fellow at CSIC (funded by the Royal Commission of the Great Exhibition of 1851) and currently an associate professor at Oxford University, is interviewed for the feature and describes the monitoring system and findings to date. He says: "To quantify the influence of ground movements in buildings we typically measure building displacements, but to translate building displacements into structural forces and predict damage, you need to know what the stiffness of the structure is. This is difficult to predict ahead of time, and therefore there is a need to measure strains directly. The fibre optic sensing technology enables this."
In the article Mark Dewhirst, senior project engineer with London Underground, explains the benefits of CSIC's novel approach: "By adopting this system, we were able to feel comfortable that we would be first to know about any unusual response, and I hope the data collated will provide valuable input to any future building damage assessments. It is important that innovative monitoring methods be developed as an effective risk mitigation measure and that any results can be used to inform decision making."
The monitoring methods used on the CSIC, Dragados, Geocisa and London Underground collaboration at Bank Station capacity upgrade have been shortlisted for two New Civil Engineer tunnelling awards to be announced in December 2018.
Read the full article in the Tunnelling Journal (issue June/July 2018, page 23-28)
More details at tunnellingjournal.com
This monitoring project also features in the CSIC Annual Review 2018